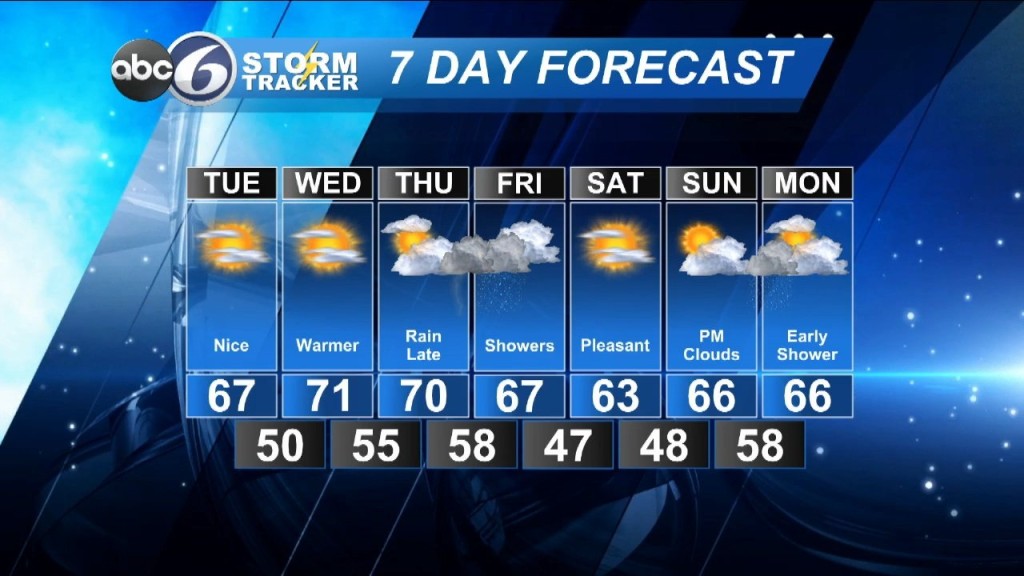 A couple of clouds moving through the area for the over night with low falling in to the lower 40s. High pressure will settle to south of New England over the next number of days while turning our winds into the southwest. Search for a lot of sunlight Tuesday and Wednesday with highs in the mid to upper 60s Tuesday and around 70 on Wednesday.
Thursday will include increasing afternoon clouds as a cold front techniques. Highs will still be near 70, however there will be a danger of showers and thunderstorms establishing for Thursday night, a few of which might be heavy. Friday begins with left over showers however I believe we'll be drying later on in the day. Highs both of nowadays will remain in the upper 60s.
The sunlight returns for the weekend with readings
cooling back to the low 60s.