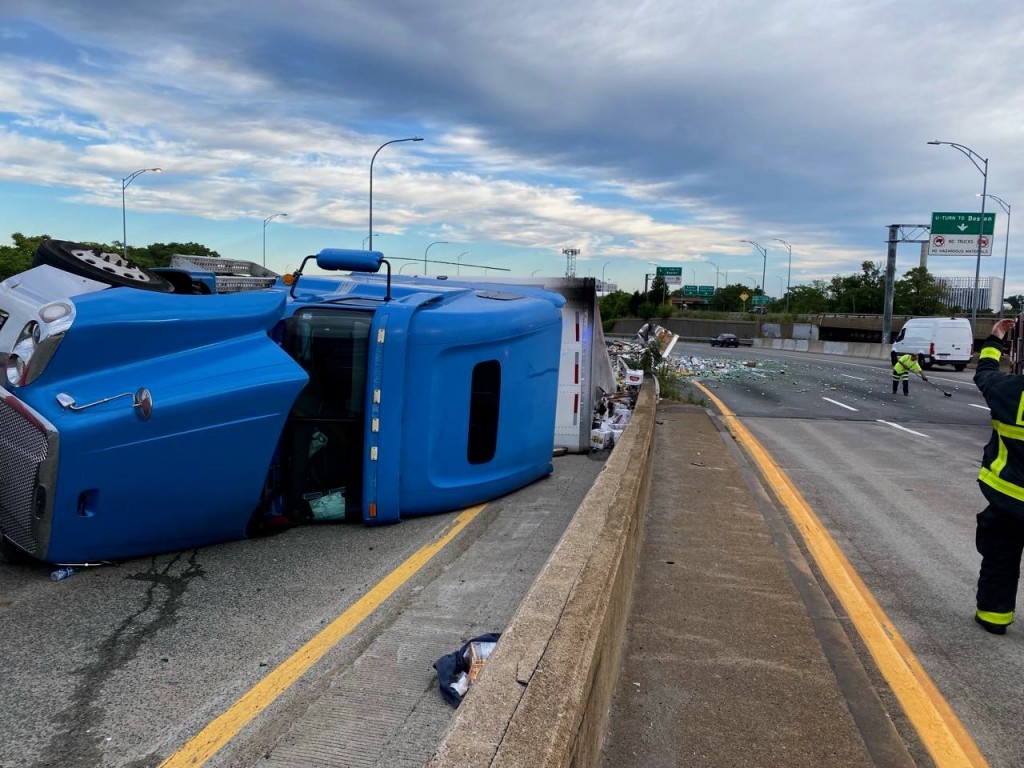 BOSTON (WLNE)– A rollover crash on the Massachusetts Turnpike in Boston Saturday early morning left cans and bottles of alcohol all over.
The tractor-trailer crash took place on Interstate 90 eastbound at about 6:30 a.m.
State cops stated the tractor-trailer was bring a load of cans and bottles that wound up on both sides of the pike after the rollover.
Massachusetts Department of Transport teams worked to get the mess on the Mass Pike.
The motorist of the truck and traveler were both required to the medical facility, according to state cops. No word yet on their conditions.