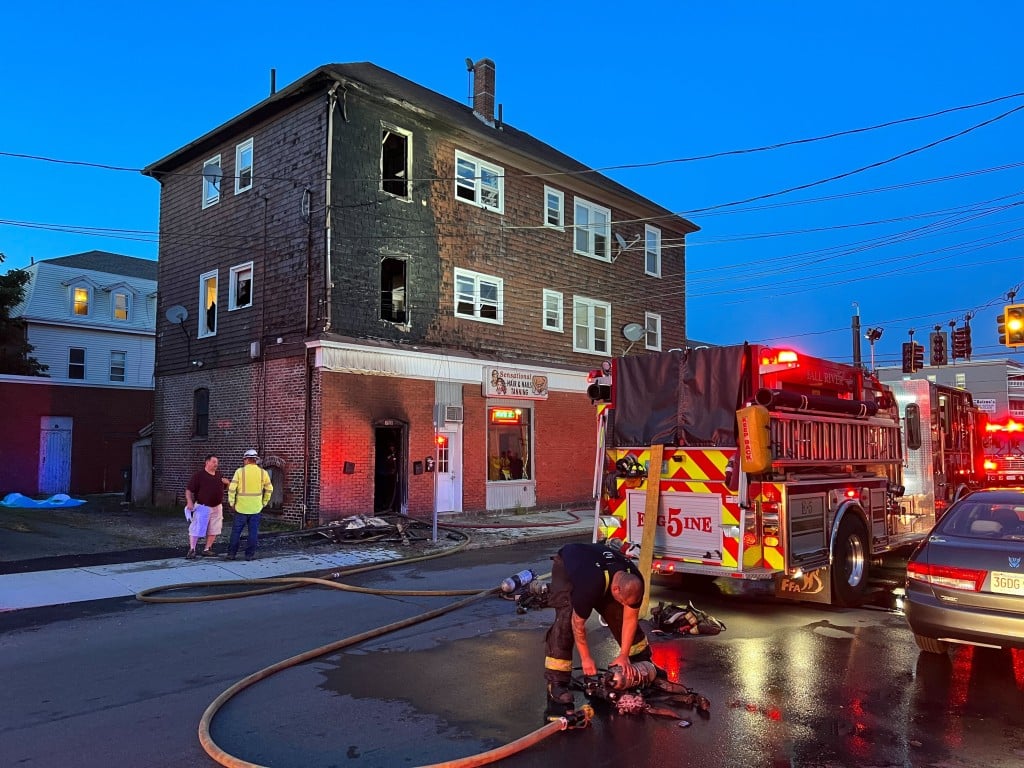 FALL RIVER, Mass. (WLNE)– Fall River fire teams saved a mom and her baby off of a roofing system after a home system ignited Wednesday night.
According to fire authorities, they showed up to a fire at a three-story structure prior to 7:30 p.m on World Street.
Fire was originating from one side of the structure and teams worked to put out the flames.
Fire teams had the ability to save a mom and her baby from the roofing of the structure and they were required to the healthcare facility with non-life threatening injuries, according to fire authorities
Fire authorities stated it is thought the fire began after a stroller ignited.
They stated the structure is not a total loss.