A not-to-miss occasion is set for the weekend of August 19 th to 21 st at the Presumption Greek Church in Pawtucket, when they will hold the 95 th yearly Greek Celebration, 3 days of Greek food, music, and dance.
Hours are Friday, 5-9; Saturday, midday to 10pm; Sunday, midday to 9pm
With a custom (and track record) for serving exceptional Greek Food to countless starving participants, the neighborhood collaborated, with stringent standards for all the cooking & & baking, to host the 95 th yearly Greek Celebration on the premises of the Presumption Greek Church, 97 Walcott Street in Pawtucket
Occasions are held both inside and outdoors, following all suitable COVID assistance.
Food functions are roasted lamb, pork souvlaki and chicken souvlaki suppers, pastichio, moussaka, spanakopita, and more. The pastry cubicle has timeless preferred homemade desserts such as baklava, galactobouriko, rice pudding, almond rolls, and more, and naturally, their well-known baklava cheesecake.
The Kafenio (café) will serve standard cold and hot Greek coffees, and the bar will be serving preferred Greek beers, red wines, and spirits.
It will be a weekend filled with music, food, dance, suppliers, and many of all Greek "Philoxenia"– Greek Hospitality.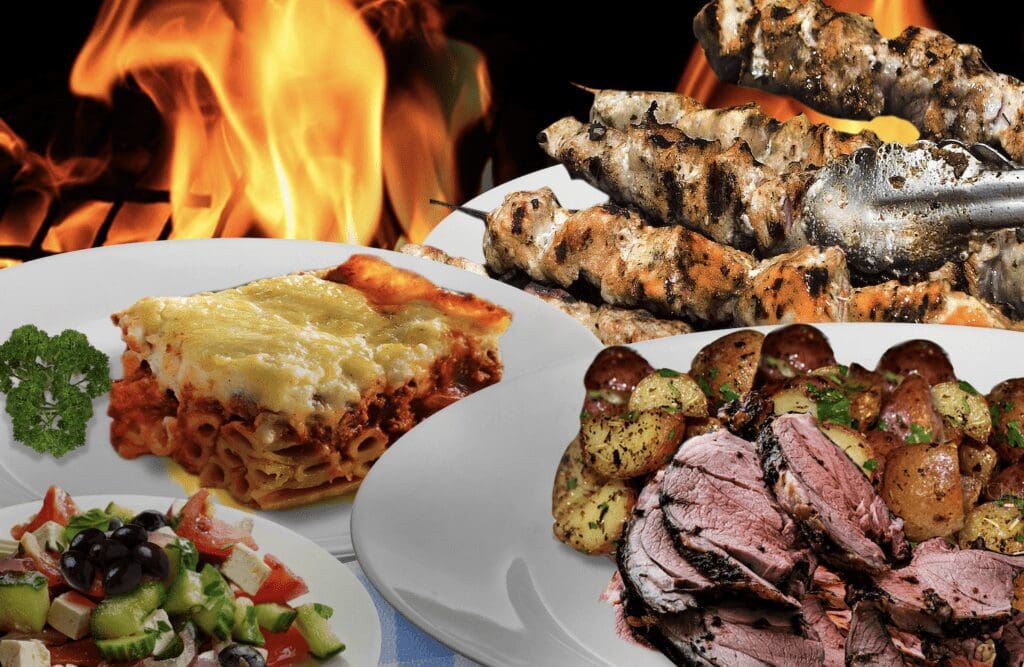 Featuring folk dance efficiencies by Elliniki Yperiphania= Greek Pride of RI with unique efficiencies Friday at 7pm and Saturday and Sunday both at 4pm and 7pm.
Church trips will be offered on Saturday and Sunday at 2pm and 5pm.
Baking Presentations are set for Saturday & & Sunday 3pm & 6pm
Love the noise of Greek music? Fotia.live Greek Orchestra will be playing Saturday and Sunday night.
Free parking with shuttle bus service will be offered throughout from Pawtucket Town Hall. The occasion will be held rain or shine, with camping tents outdoors. Free admission.
Suppliers will be established inside and outdoors with Greek art, precious jewelry, and present products.
The menu of foods provided at the Greek Celebration originated from generations of household dishes for meals and pastries.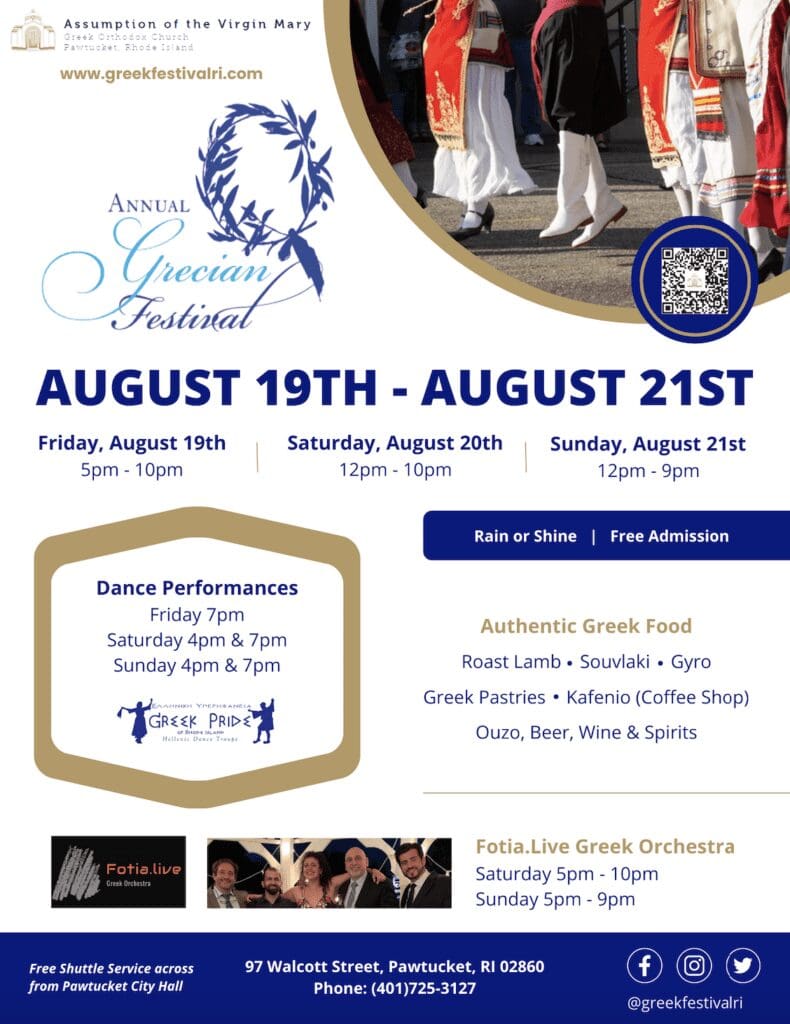 Have a look at the menu and celebration information at– www.greekfestivalRI.com
• The Presumption Church lies at: 97 Walcott Street, Pawtucket, 725-3127
• Instructions: Exit 28 (School St.) off Rt. 95